Techdays 4.0 & BalaSwecha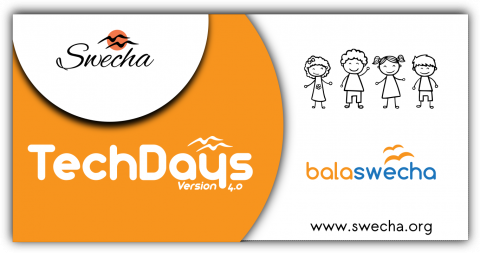 "Swecha Techdays" is an event conducted every Sunday normally, for four weeks. It has been a huge success since its inception.

"Techdays 4.0" comes with a welcome addition : BalaSwecha. BalaSwecha is a community program for Schools. It provides simulation-apps for academic experiments in a realistic environment. It is a socio-technical programme aimed at computer-aided-education for school children.
In the course of the Techdays, participants will build an app with in the BalaSwecha development environment. Later, participants will visit a local school where they can show & explain these apps to the school students.
Techdays will happen in four zones : Kukkatpally (JNTUH), Ghatkesar (NMREC), Medchal (SMEC) and Abids(Stanley). All four will run parallel every Sunday from July 3rd - August 14th (Please check the website).
For more details check : http://techdays.swecha.org