4Dcamp Guidelines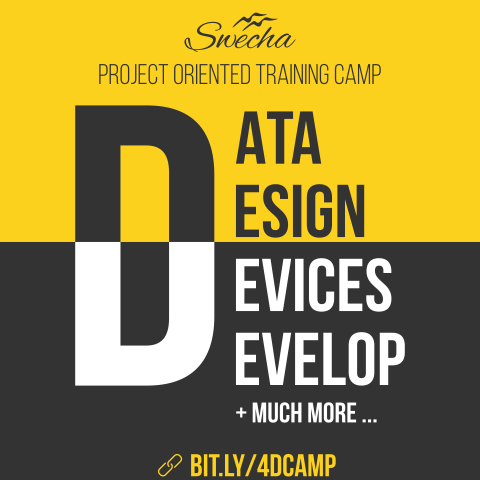 About 4Dcamp

Visit bit.ly/4dcamp for details.
Complete your registration atvthe Registrations desk as soon as you reach the venue.
Accommodation

Sleep : Get Blankets, Bed Sheets
Bath : Get Soaps and Towels
Clothes : Get enough clothes, no laundry available.
Food: We provide breakfast, lunch, snacks and dinner.
Water: Always carry a water bottle with you.

Belongings: Owners are responsible for their property. Recommended not to carry any valuables.

Laptops : Recommended to get your laptops, will be helpful in workshops.
Mobile Phones: Get chargers/power banks.

4Dcamp - Etiquette

Carry your ID cards all the time with you, and show them when asked.
Participants should address their co-participants, speakers, volunteers, (essentially everyone) by their names.
After teaming up, All the participants are expected to stay with their respective team during the camp.
All the participants are expected to be punctual.
Use of offensive language is strictly prohibited.
All the participants are advised to attend all the sessions and complete their assignments before the deadline.
Any inconvenience to any of the participants should be immediately reported.
Participants are responsible for their valuables.