Venue
Swecha Office, Gachibowli 'X' Roads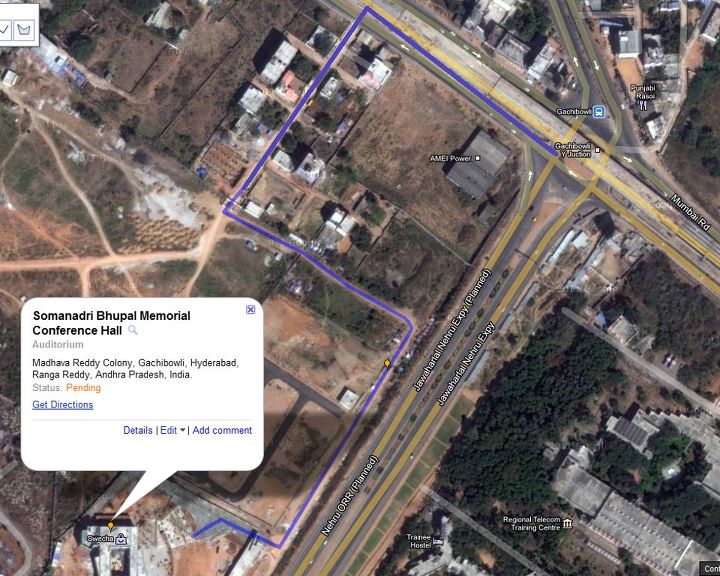 Swecha, a part of Free Software Movement of India, invites all Free Software enthusiasts and advocates of freedom alike, from the industry, academia, students, and bureaucracy to the talk by Richard Stallman. The details of the event are as follows:
Who?
- Richard Matthew Stallman
- Initiator of the GNU Project
- Pioneer of the concept of Copyleft
-Developer of EMACS and GNU Compiler Collection (GCC)
-President of the Free Software Foundation
-Computer Programmer and Hacktivist
What?
Talk on "Internet Freedom in the Context of SOPA/ PIPA"
When?
On 8th February, 2012
From 3:00 pm onwards
Where?
Swecha Office,
Gachibowli 'X' Roads
Why?
Industry and Research have had an enormous progress during the last two decades, mainly due to the availability of free internet (free as in free speech). Can the progress be sustained with the introduction of acts which aim to restrict, curb and stop the sharing of knowledge through internet?
ALL ARE INVITED!
For further details, contact:
Siddhartha Malempati,
Executive Secretary, Swecha,
9490098016.