Three Day workshop is going on in VR Siddhartha college of Engineering in VIjayawada on Web Development (22-12-2014 to 24-12-2014)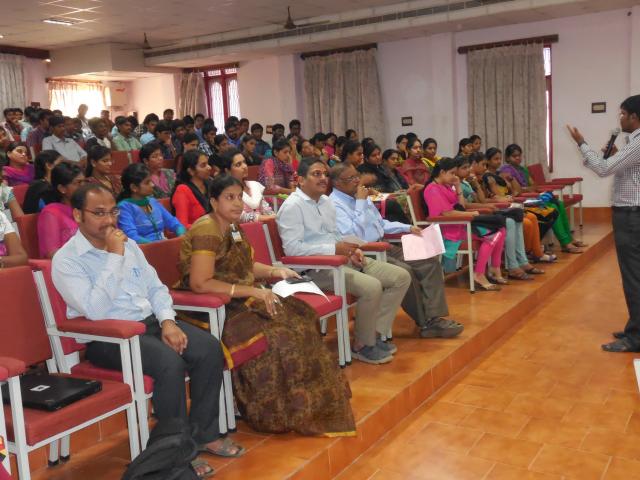 The following topics were covered during the workshop:                                                       

1. Free Software Philosophy  
2. Drupal - Content Management System
3. HTML,CSS
4. Fire Fox OS
The workshop was well attended by over 120 students from IT Department. Mr. M.B Gopi Chand, Developer at Swecha, Mr. Ranjith Raj Vasan,Research Scholar IIIT-H and Mr.P.RajaSekhar  handled the sessions and interacted with the students. The workshop was well received by the students and the students evinced their interest to form a GLUG and continue their learning and enhance their understanding of various Free Software Technologies. The workshop was well coordinated by Mr.M Sunita, HOD, Dept. of IT, VR SEC and their team.